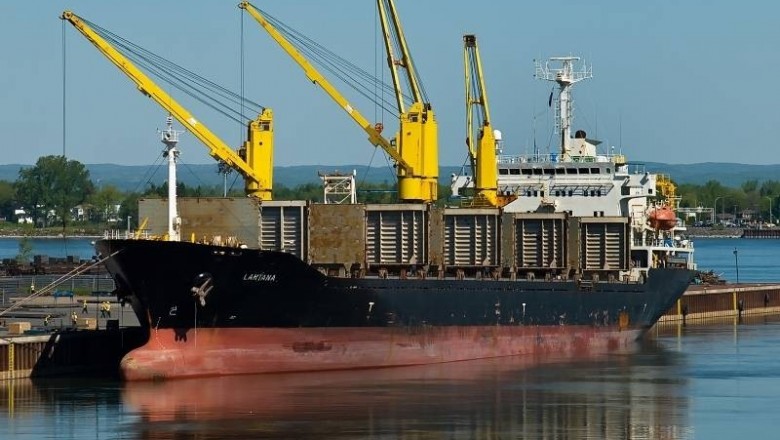 JEDDAH— Saudi Arabia said on Saturday it had sent a Iranian ship crew member, who was previously evacuated for medical reasons from a vessel off the Yemeni port of Hodeidah, to Oman.
An official source at the Saudi Ministry of Foreign Affairs said that the Iranian citizen was transferred to Sultanate of Oman after the necessary medical care was provided to him in the Kingdom's specialized hospitals, and after the assurance of the stability of his health.

The source said, that as previously announced the evacuation of a crew member of the Iranian ship "Saviz" was effected and he was transferred to a hospital in the city of Jazan after he was badly injured while on board the ship, which is anchored northwest of the city of Hodeidah.
The source at the Saudi Ministry of Foreign Affairs had received a request from the Iranian Foreign Ministry through the Swiss Embassy in Riyadh to transfer him to Sultanate of Oman after his health had improved.
The source added that the evacuation of the Iranian citizen, the provision of medical care to him and then transferring him to Sultanate of Oman following improvement to his health, come under the directives of Custodian of the Two Holy Mosques King Salman and Crown Prince Muhammad Bin Salman, deputy premier and minister of defense.
The assistance was provided, based on the Kingdom's firm positions towards responding to the appeal, providing help and carrying out its humanitarian role without politicization, despite the threat being posed by this suspicious ship to regional and international security and peace.
Saudi Arabia in June said it had evacuated a crew member for medical reasons from a "suspect" Iranian ship northwest of Hodeidah after receiving a request for help from Tehran. The Iranian had now been sent to Oman at Tehran's request. — SG/SPA