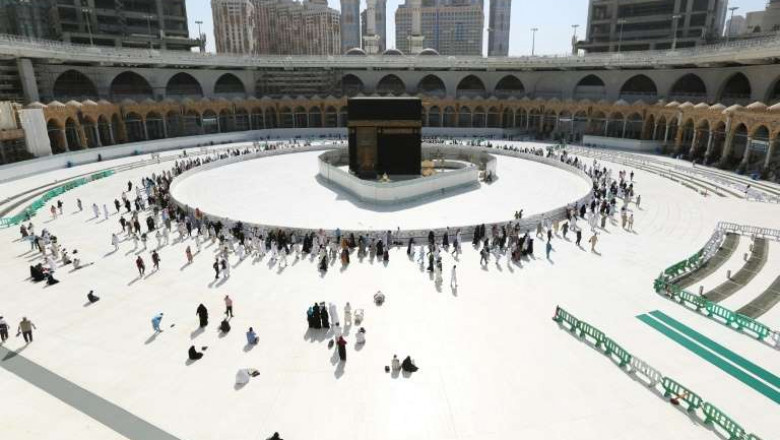 Due to the Hajj season, Saudi citizens and foreigners residing in the kingdom have been temporarily banned from performing Umrah. The ban has been in effect since Friday, June 24.
According to Ajil News, the Ministry of Hajj and Umrah has instructed those coming for Umrah from within the country that the internal Umrah has been temporarily closed to facilitate the pilgrims coming from abroad.
The Ministry of Hajj and Umrah further said that these days only pilgrims coming from abroad will be allowed to perform Umrah.
Internal Umrah will be opened from 20th Dhu al-Hijjah. The purpose of the temporary ban is to facilitate the maximum number of pilgrims coming from abroad to perform Umrah so that they can perform Umrah without any congestion.

#Umrahban #Makkahnews #Arabnews #saudinews