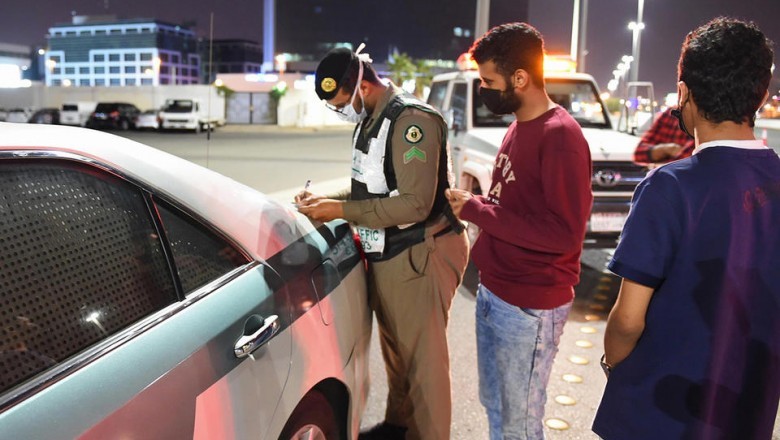 Police arrest 2 Saudi nationals and a foreigner for violating curfew and using foul language against a social media law enforcement agency.
Riyadh Region police spokesman Colonel Shakir al-Tawajiri told Saudi news agency SPA that a viral video on social media in which unknown people violated the curfew and Nazi language against law enforcement agencies. Were shown using the app.

The suspects are Saudi nationals, close to 20 years of age. Colonel Talvijri added that curfew ban is a must for everyone.

The purpose of the curfew is to protect people's lives without getting out of the house and violating the curfew is not a brave act but a criminal act.
Meanwhile, Asir Region police spokesman Colonel Zaid-Dabash told AFP that a video of a foreigner violating the curfew law on social media had been taken into custody after the video went viral. given.
The suspect was found to be a Turkish citizen, close to 30 years of age. The suspect made the video in violation of curfew times and uploaded it on social media.