How to check family visit visa approval and issuance Status (MOFA) in Saudi Arabia Complete procedure step by step.MOFA visit visa check online through visa.mofa.sa
After submitting your family visit visa online on the Ministry Of Foreign Affairs (MOFA) website, You should wait for visa approval and issuance. Generally, a family visit visa issuance takes 1 to 7 working days, sometimes one month.
Related :
Watch video :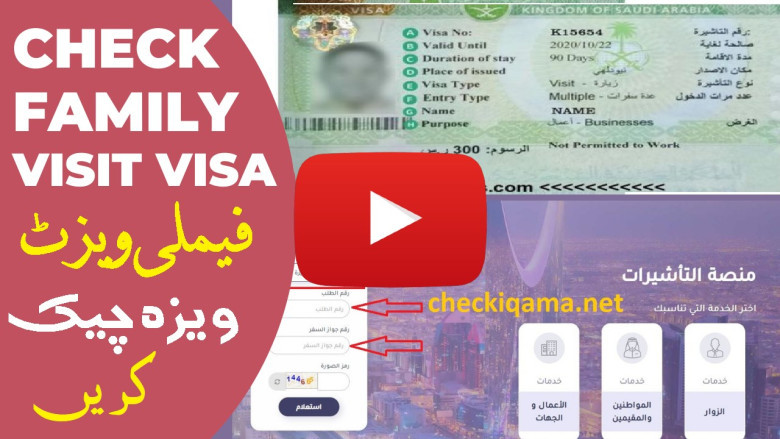 Here we guide a step-by-step to check the applied visit visa status online through MOFA.
1. Visit MOFA website by following this link https://visa.mofa.gov.sa/
2. Change to your preferred language English/Arabic
3. Scroll down and select "Application Submitted to MoFA", enter "Application Number", "Id Number" and Captcha code.
- Application number is the number you get after submitting a family visit visa request online. The id number is your Iqama number.
4. Click on "Inquire," If you see 'Visa number' and 'Visa date' that means your visa is approved and issued. If you see the same as you seen when submitted, it means you need to check again later. If you see some message in 'red', please find the meaning of it in " Status meanings of family visit visa ".
HOW TO CONFIRM VISIT VISA IS ISSUED :
1. Copy the visit visa number from the above method. Now go to the link https://visa.mofa.gov.sa/
2. Select "Visa Issued from MoFA," Enter 'Visa Number', 'Iqama Number' and Captcha code, click on 'Inquire.'
3. You can print it and send it to your home country for the stamping process. Recommend: Check the stamping visit visa status on the passport