The Ministry of Labor has said that the sponsorship system in Saudi Arabia is not being canceled. The news that is being circulated on social media is baseless.
For the past few days, news has been circulating on social media sources, including WhatsApp, that the sponsorship system has been canceled in Saudi Arabia. The news also circulated that family fees were canceled and that children born in Saudi Arabia be granted citizenship.
A large number of WhatsApp users have shared numerous posts and broadcasts containing similar news, with the Ministry of Labor releasing a descriptive statement.
According to the lesson website, the Ministry of Labor and Social Promotion has explained that 'there is no truth in the news circulating on social media'.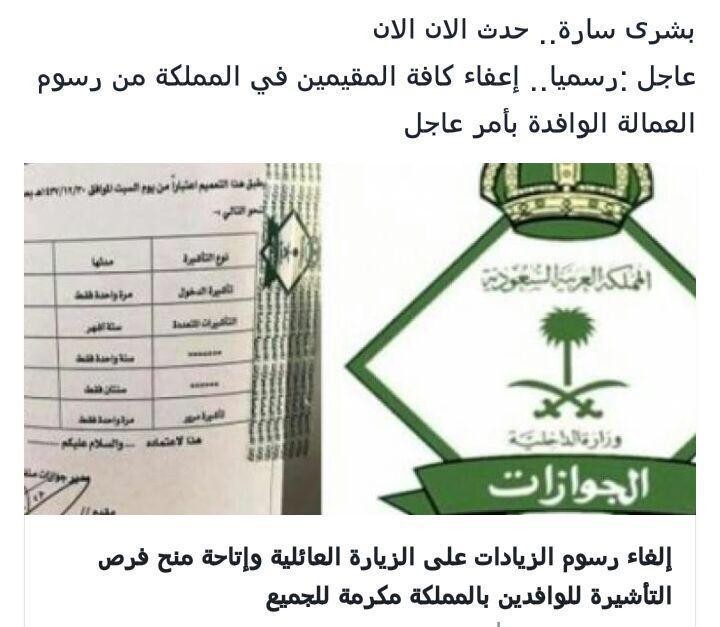 The ministry has said that 'there has been no amendment to the laws of Iqama-Wilbur in Saudi Arabia. The system that is already in place, continues.
The ministry has made it clear that 'labor market decisions do not work alone. In this regard, she consults with other relevant ministries and institutions. '
The ministry has said that "Saudi nationals and foreigners need to receive news from government sources." Do not trust unverified sources and do not share such news. '