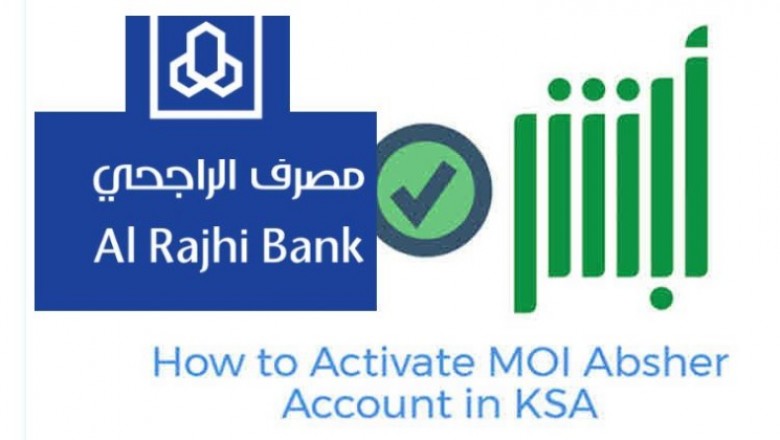 To activate your account in MOI Portal (Abhser) portal through Al-Rajhi Bank, please follow these steps:

First: Mubasher Alrajhi:
• Choose Services icon.
• Press on "Register in Absher" from drop menu.
• After reading Service Description press accept
• Your information will appear to you, click proceed.
• After completing steps, you will receive a confirmation SMS with details.
Second: Al-Rajhi ATM:
• Enter your card at an ATM and select "other operations" from the main menu
• Select "portal of the Ministry of Interior (Absher)" from the submenu
• Make sure of your personal information and contact number, and then continue the steps to complete the registration process
After completing the previous steps, you will receive a confirmation SMS on your registered mobile number.
Third: Phone banking:
• Call phone number 920003344
• After entering customer number, and PIN, select No. 5
• Select No. 4 in the next step to complete the activation process.