Any Saudi expat who is living in Saudi Arabia (KSA) with a residential visa ( Saudi Iqama ) can apply for a Saudi family visit visa , if they would like to call their family members to stay with them for a specific time span includes mother/ father/ wife/ children/ sisters/ mother-in-law and father-in-law. Saudi family visit visa is a legal document which is required to invite your family members from your hometown is called family visa which allows you and your family members to stay in Saudi Arabia and spend some quality time together.

Required Documents to Apply for Saudi Family Visit Visa
1- Original valid Saudi Iqama /Residential permit of Saudi Arabia.

2- Passport copies of family members who are invited.
3- Acceptable profession to apply for a Saudi family visit visa.
4- The validity of an applicant Saudi Iqama should be approximately 3 to 4 months at the time he/she applies for a Saudi family visa.
Online Procedure to Apply for Saudi Family Visit Visa
1- Fill an online family visit visa application by click on Apply Family Visa Blue Button.

2- Choose the English translation of the page so you can understand the instructions.
3- Individual who is applying will be the Kafeel or sponsor for the family members he/she is inviting so put your name as the kafeel on the form.
4- Click on individuals. Choose resident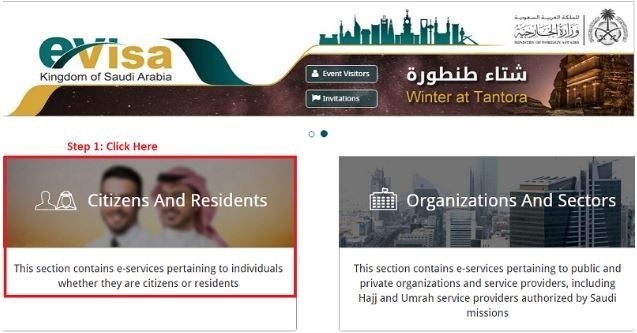 5- Click on option ' Family Visit Visa Application'.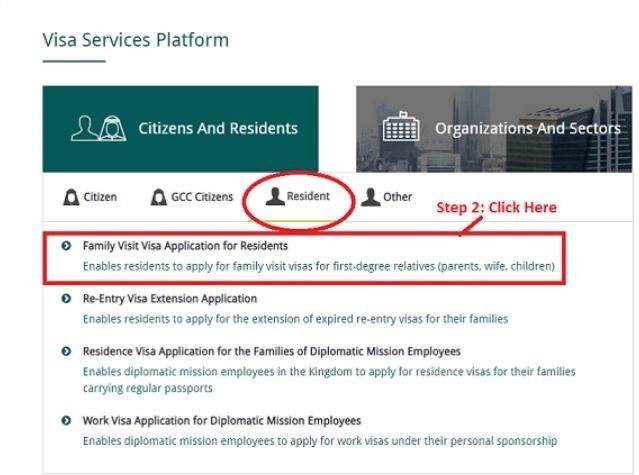 6- Fill the form and tick submit.
7- Print out the form.
Apply Family Visit visa in Saudi Arabia in new Method 2019 In Urdu Hindi