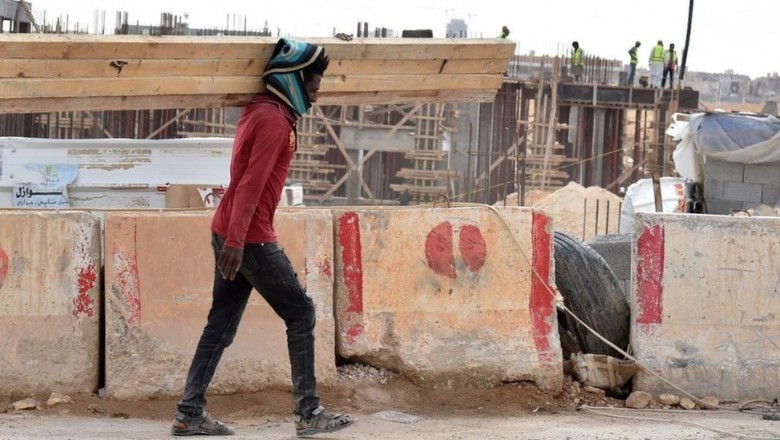 Saudi ministry clarifies after report on pending decision to abolish kafala system
Kafala System
"In reference to what has been circulated about changes in the framework of the labor contractual relationship in the Kingdom, the Ministry of Human Resources and Social Development clarifies that it is working on many initiatives to organize and develop the labor market, and it will be announced as soon as it is ready. The Ministry calls upon everyone to obtain information from its official sources," the ministry said in a statement on its Twitter account early on Wednesday.

On Tuesday, Maaal newspaper reported using unnamed sources that Saudi Arabia is set to announce the replacement of the foreign worker sponsorship system, known as kafala, and that it it will be replacing it with a form of contract between employers and employees.

Maaal newspaper on Tuesday cited unnamed sources that the Kingdom's Ministry of Human Resources and Social Development was planning on announcing a decision sometime next week, and that would come into effect during the first half of 2021, aimed at reforming contracts between workers and their employees.

Most Read Articles in checkiqama.net