Absher is a large online service portal provided by the Ministry of Interior of Saudi Arabia. This article explains how to change your phone number online registered with Absher without visiting Absher (MOI) machine. Just follow instruction you can change your Absher mobile number through your computer and mobile in just few simple steps.
Change Absher Mobile Number Online
This service allows the user to change his/her exiting registered mobile number with a new mobile number without login to Absher.
The ID holder should have an active Absher account.
The new mobile number should be issued under the ID holder's ID number by the mobile service provider.
The ID holder age should not be greater than 75.
Enter the mandatory validation info
1- Open this link Absher.sa
2 - Read insustraction then Click next button.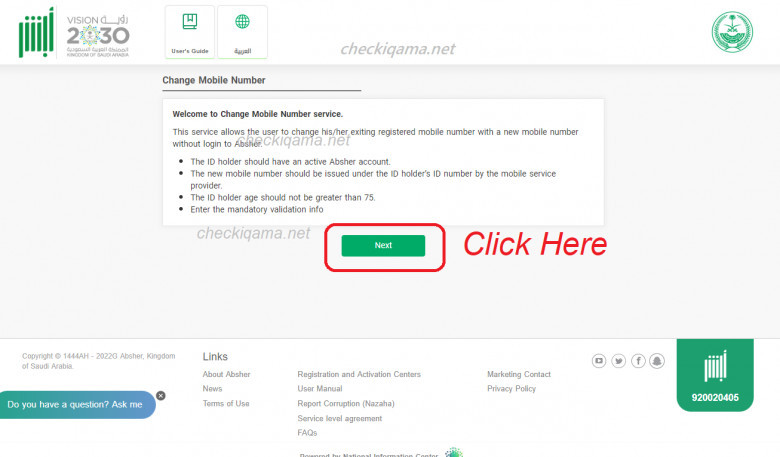 3- Enter Absher ID (Iqama) number and password then click next.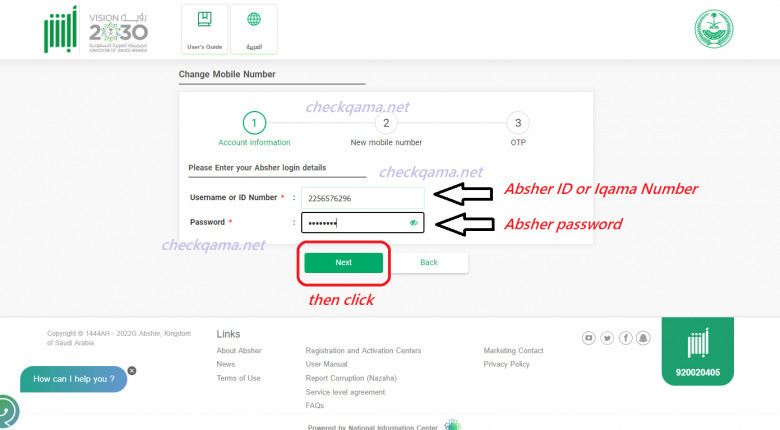 3- Select question as Passport and enter Passport number in next answer box then click next.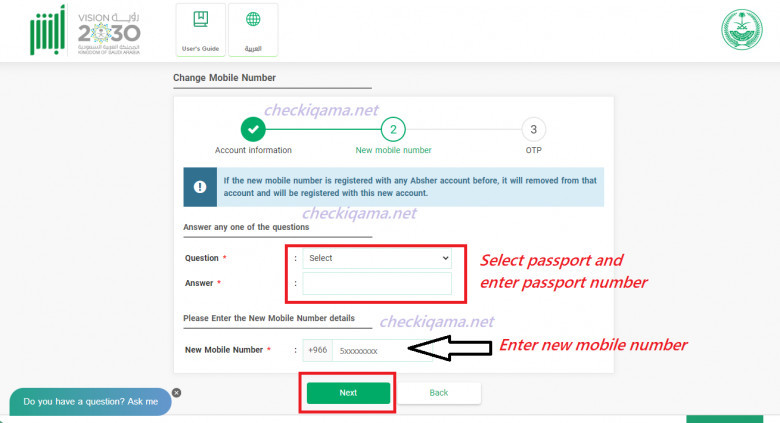 4- Enter the verification OTP code received via SMS in your new number, then click " Next."

5- You will see a confirming message that your mobile number has changed successfully on the next page.

#moi #jawazat #absher #changeabshermobile #abshermobileonline