Iqama is a legal residence permit that permits expatriates to live and work in Saudi Arabia. The validity of Iqama is the Ministry of Labor grants one or two years. How to check your Iqama status online may be a question for those who are new to the country or waiting for its issuance. By using different methods websites, we will show you how to do that in article.
What is a Border Number?
To check if your Iqama has been issued or not, you must have knowledge of your border number. Upon your first entry to Saudi Arabia, a unique number will be assigned to you. The border number can be found on your passport or the entry stamp. Typically, it begins with 1 or 2 and consists of 10 digits.
How to Check Your Wafid Medical Report Status Online(GAMCA/GCCHMC)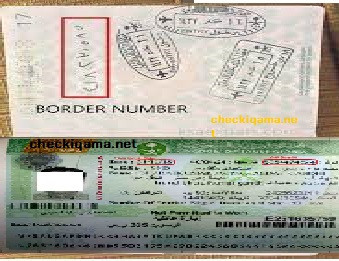 How to Check Iqama Issue or Not Using the Ministry of Labor Website
The Ministry of Labor website (MOL KSA) is one of the easiest ways to check if your Iqama has been issued or not. To proceed, follow these steps:
Go to https://www.mol.gov.sa
By default, the website will be launched in Arabic, but you can switch to English or Urdu using the top menu.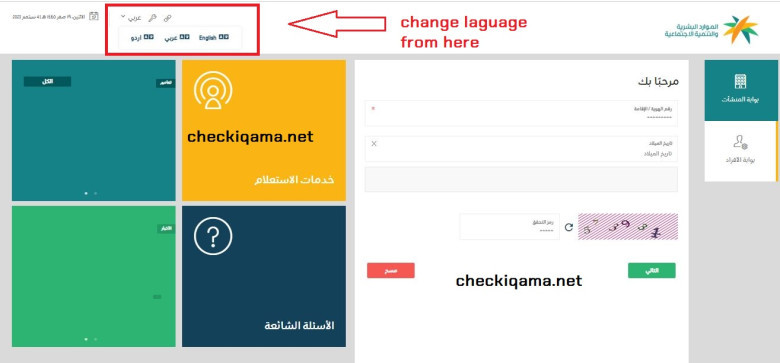 Please enter your border number and birth date.
Click on Next
You can view your Iqama number and status on the website.
"Issued" will be displayed under the status column when your Iqama is issued.
"Under Process" or "Not Issued" will appear in the status column if your Iqama has not been issued yet.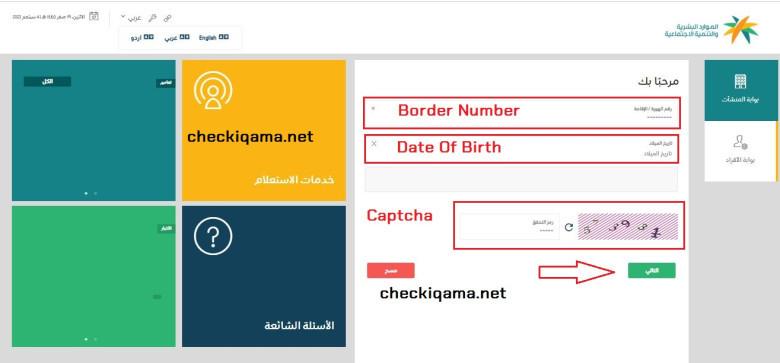 Check your Company color Status (Nitaqat color) online
Conclusion
In short, having a valid Iqama document is essential for expats in Saudi Arabia. In case you are new to the country or uncertain about your Iqama issuance status, you can check it online through any of the mentioned methods. The unique border number given to you when you first enter Saudi Arabia is required. In case you access the Mol online web portal, you can utilize your passport number, nationality, and captcha code. In case you have an Absher account, which is an online platform providing different e-services to citizens and residents, you can also use it.