According to the emergency website, one of the basic prerequisites for obtaining a driver's license for a private vehicle is that the candidate must be free of physical impairments and diseases.

"If a candidate is suffering from a disease that causes him to be unable to drive or has difficulty driving or has a mental impairment that impedes driving. Will not get a driving license. '
The Department of Traffic had discovered a local citizen on Twitter that had violated the traffic in the past. Now I want to issue a driving license. Can I get a driving license by paying the previous violation?

The Department of Traffic made it clear that a driver's license will not be issued to a candidate under the age of 18. Eighteen years of age is required for driving license. '
The second condition is that a driver's license has not been convicted by a court for the use or indecency or storage of intoxicating substances. The third important condition is that the driver's license must be free of diseases and disabilities that impede driving.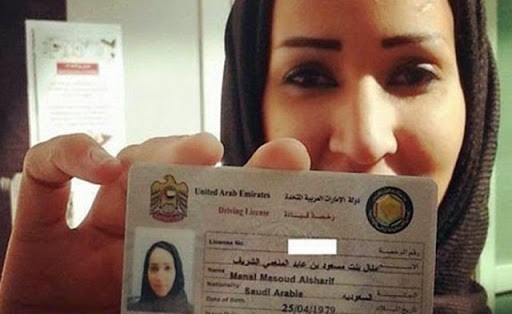 The fourth condition must pass the driving test. The fifth condition is that traffic violations can be applied only by paying fines.
The sixth condition regarding foreigners is that they have a legal residence document (Iqama) in Saudi Arabia.
Remember that some boys and girls in Saudi Arabia start driving amateur before they reach the age of eighteen. Doing so is against the traffic law.
Curious girls and boys are also subject to various violations without a driving license. All of them include Saudi and foreigners. The number of Saudis is higher than that.