If you live in Saudi Arabia and want to know about any type of Violation on your doorstep using your android or laptop. You are in right place. Now a days it is a rumor that using of VPN is a violation in Saudi Arabia.
First of all, I want to clarify that this is not a violation if you follow the following rules.
Hide your VPN apps whenever you go outside
Use VPN only for communication purposes
Don't use VPN to hide your location or any illegal activities.
Now let's see How we can check your Iqama violation.
open the EFAA site by clicking www.efaa.sa.
Change Language Arabic to English by clicking the top of the site same as the picture.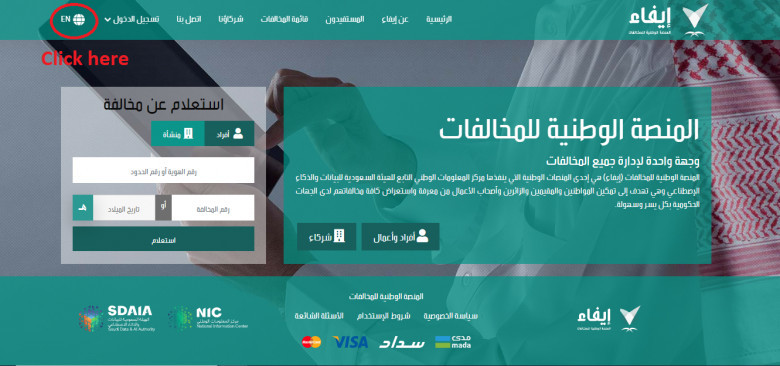 3- Choose an Individual.
4- Write your Saudi ID (Iqama) Number.
5- choose your date of birth and click inquire.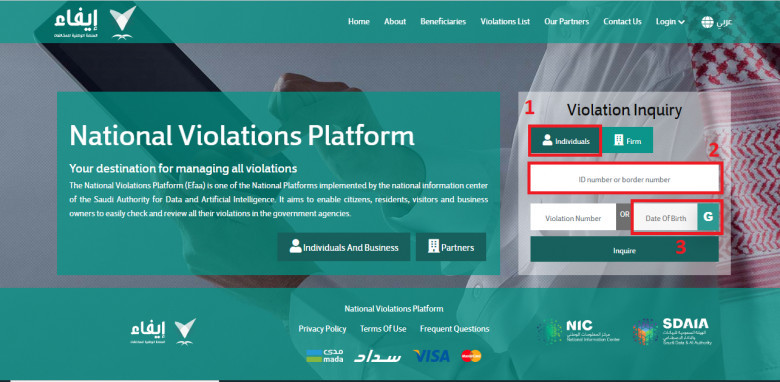 6- Now your got OTP on your Absher number put OTP and confirm.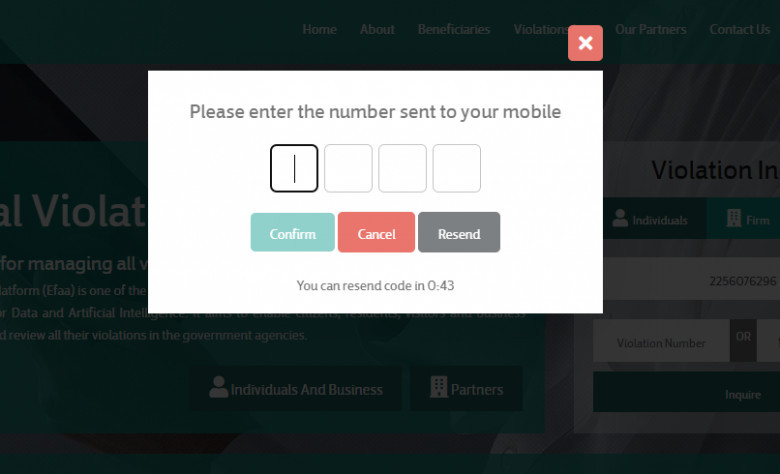 Now you can see how many unpaid Violation on your Saudi ID (Iqama)